Pup Rummy
Pup Rummy is the Tile Rummy game for mobile devices like iPad, iPhone and Android phones and tablets, and for Windows or Macintosh computers, laptops and tablets.
play Rummy games with numbered tiles
combine tiles on number or color
play against 1, 2 or 3 computer players *
play with or without a timer ranging from 20 seconds to 2 minutes *
10 different game types included *
create and play your own game types *
16 computer players with individual skill levels and playing strategies *
undo and redo your moves
instant table tidy: arrange groups by type, color and value *
order tiles in your hand yourself, or automatically *
stop your game at any time and resume later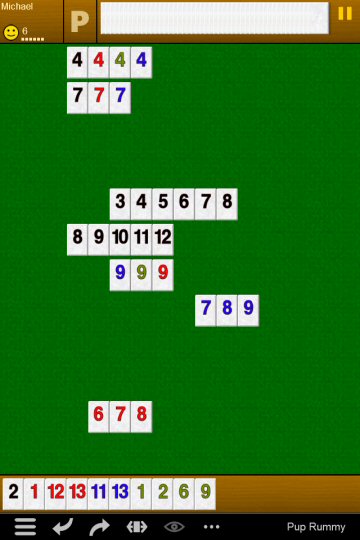 Follow us on Facebook for news and tips
Pup Rummy
also offers:
quickly start a game from your list of favorite tables
ask for a hint when you're stuck
choose bigger or smaller tiles
speed up or slow down the moving of the tiles
see total and average scores, and reset your scores whenever you want *
easily pause during the game
play with different tile sets and backgrounds
support for both mouse and touchscreen on Windows
* Some features are only available in PLUS mode. PLUS mode is
free
(with ads during the game) on Android, iPhone and iPad. Optionally, PLUS mode is paid (with no ads at all) on all devices and computers. On Windows, you can purchase a PLUS mode license from within the game or with
this link
.
In LITE mode (always free), Pup Rummy has the following limitations: 1 opponent, no timer or 60 seconds, 3 game types, no custom game types, 4 computer players, no instant table tidy, no custom hand sorting, limited statistics, fewer tile sets and backgrounds.
How to Play the Game
In
Pup Rummy
, you play the addictive game of Tile Rummy (aka Rummy Tiles).
You play your tiles in matching groups of three or more. You can use jokers as wildcard tiles.
Re-arrange tiles already on the table to create new possibilities.
When you can't or won't play, you draw an extra tile from the stock.
If you are the first to have played all your tiles, you win the game.
This is a popular game of strategy and luck, played all around the world in many variations, with real tile sets at the kitchen table, or with Pup Rummy on the phone, tablet or computer.
In addition to the 10 built-in game types in Pup Rummy, you can create your own ones. *
All known game rule variations are supported, and a few additional rules, not found in the original game, like:
two spare cells hold tiles for every player to use
trade those annoying duplicate tiles in your hand with your opponents
instead of drawing extra tiles after an invalid turn, skip a number of turns
Combining all available options allows for millions of possible different game types!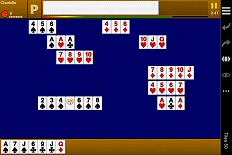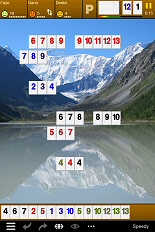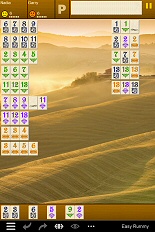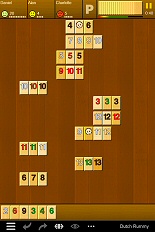 Have fun playing
Pup Rummy
!
---
Pup Rummy was mentioned in these articles:
GamesKeys.net
Hand-picked Mobile Board Games - GamesKeys.net
Top Underrated Board Games - GamesKeys.net